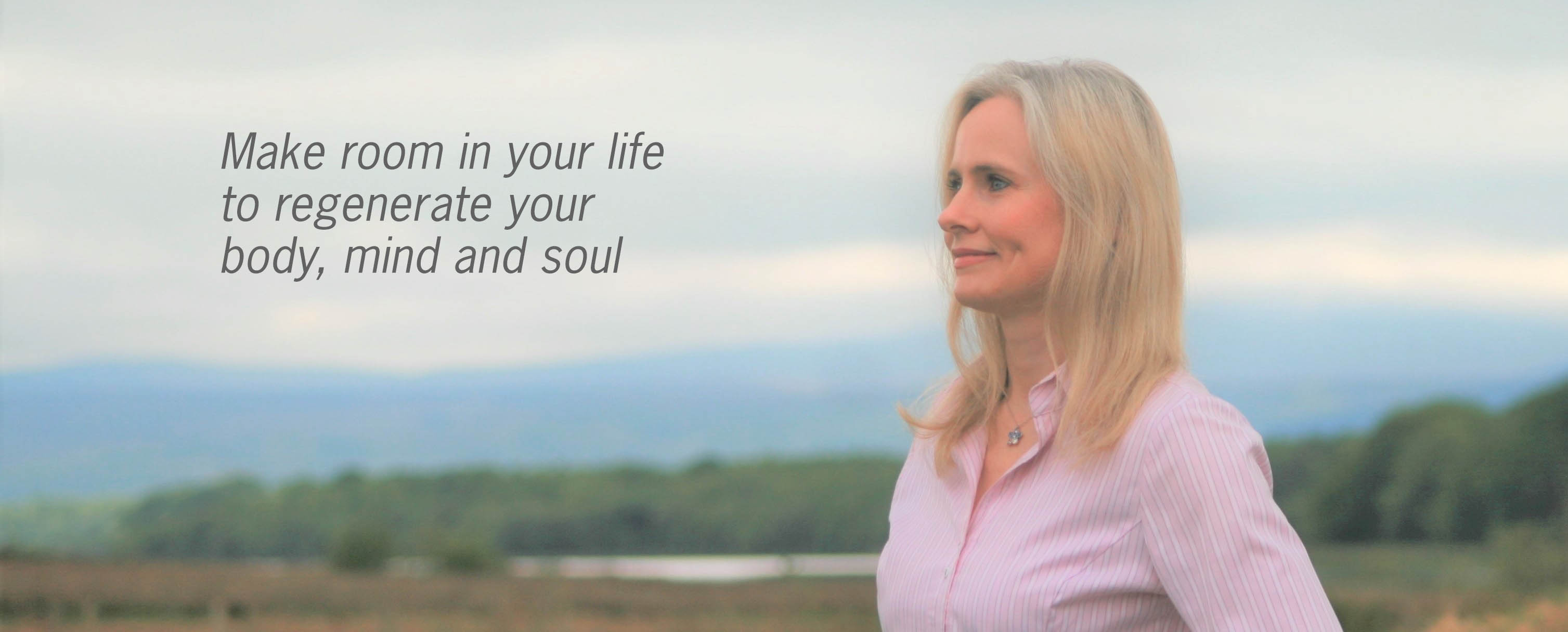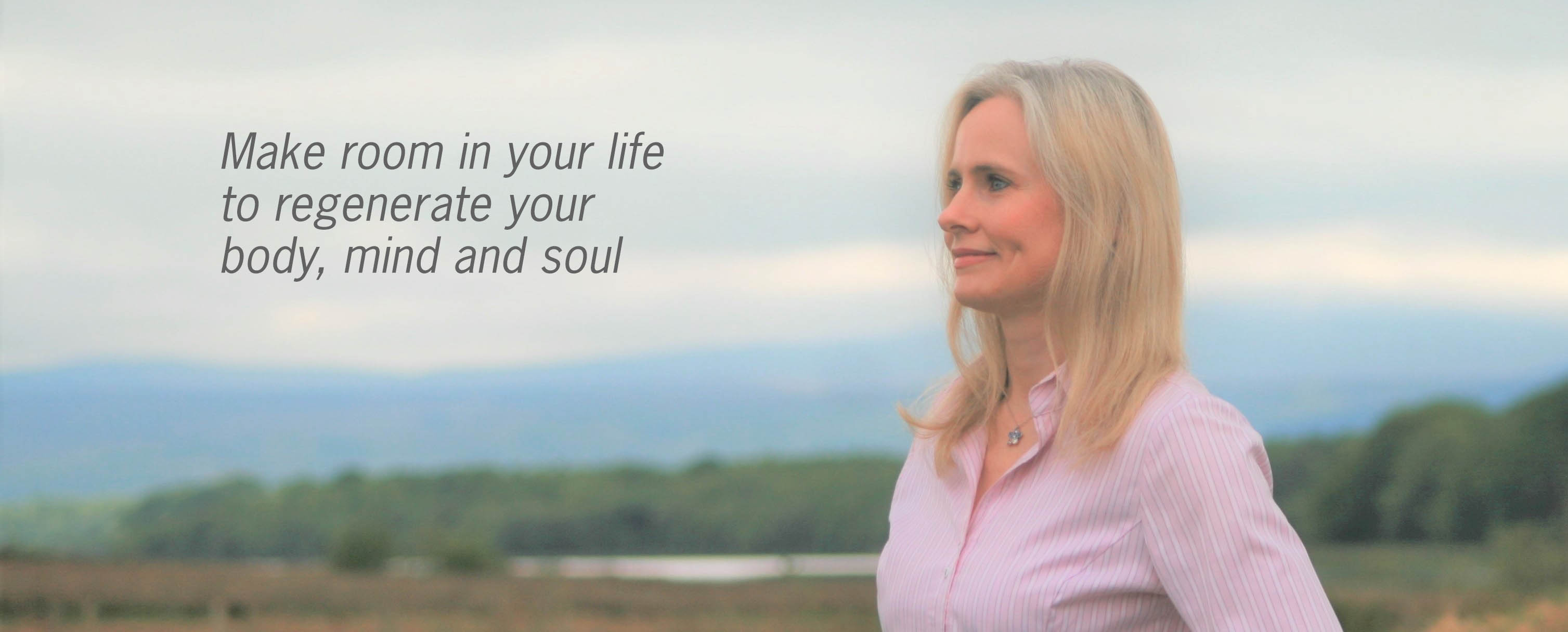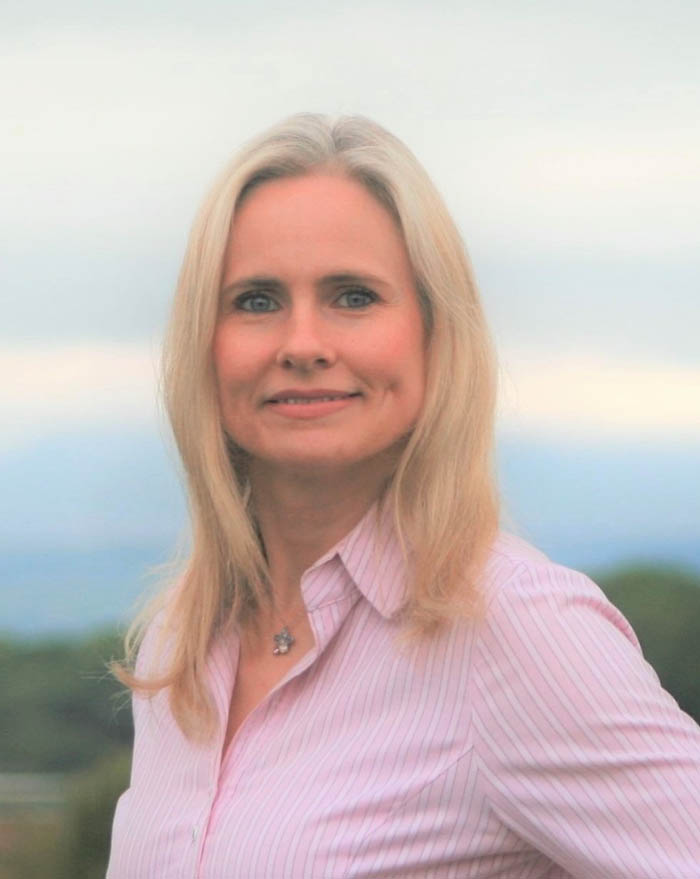 Esther Robinson is the owner of
Regeneration Room Holistic Therapies
in Co. Fermanagh, Northern Ireland, where she works as an intuitive energy healer to help you recreate yourself and your life to shine like the star you truly are.
Using her unique blend of energy healing, holistic therapies, intuitive guidance and compassion, Esther helps facilitate your self-healing journey on all levels – body, mind and soul – to empower you to live the life you love.
Having worked in the publishing industry for over 20 years, Esther is well aware of the demands that a stressful working environment, strict deadlines and juggling being a mum can have on your well-being. She has gained a deep understanding of the connection between the mind and body and how imbalances between these can result in disease. By bringing the body and mind back into alignment, health and well-being are restored. Through overcoming her own emotional and physical challenges and health issues using holistic therapies and the power of a positive mind, Esther would like to help others become self-empowered to become the best version of themselves. In today's demanding and stress-filled lifestyle, it is essential for you to make room in your life to regenerate your body, mind and soul.
Relax and Regenerate as Alex Levy sits down with Soul Plan Reader, Coach, and Channel – Esther Robinson to talk about helping people recreate themselves with angelic energy, so you can shine like the star you truly are. Esther also shares openly about how dealing with family trauma helped inspire her to begin writing her memoir and how that began a self-healing journey for her body, mind and soul.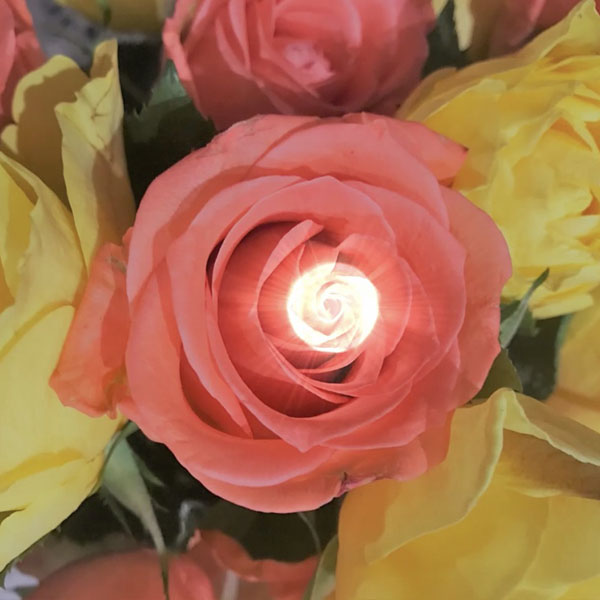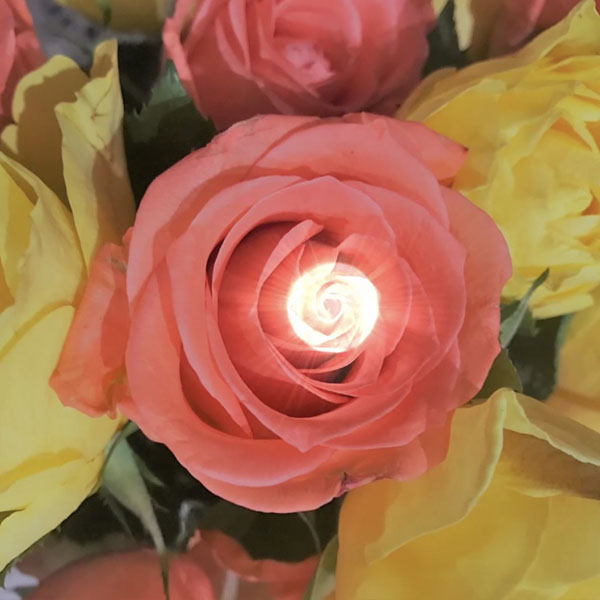 A Divine Gift from the Heart of the Goddess to You
FREE Mindfulness & Rose Gold Meditations
Springtime Chorus: Close your eyes and transport yourself to a spring meadow for a tranquil two-minute sojourn, soaking in the soothing sounds of nature. Feel grounded and connected with Mother Earth while restoring your inner peace and vitality.
Rose Gold Meditation: I channelled a beautiful heart-healing meditation from the Goddess of Compassion Quan Yin. She came to me with a radiant smile, carrying beautiful pink-gold roses and a heart full of tenderness to help heal heartache and open your heart to experience deeper love and compassion.
If you would like to envelop yourself in the energies of love and compassion, heal heartache and grief or open up a closed heart chakra, please complete the form below. Then check your email for confirmation and a link to the meditation page.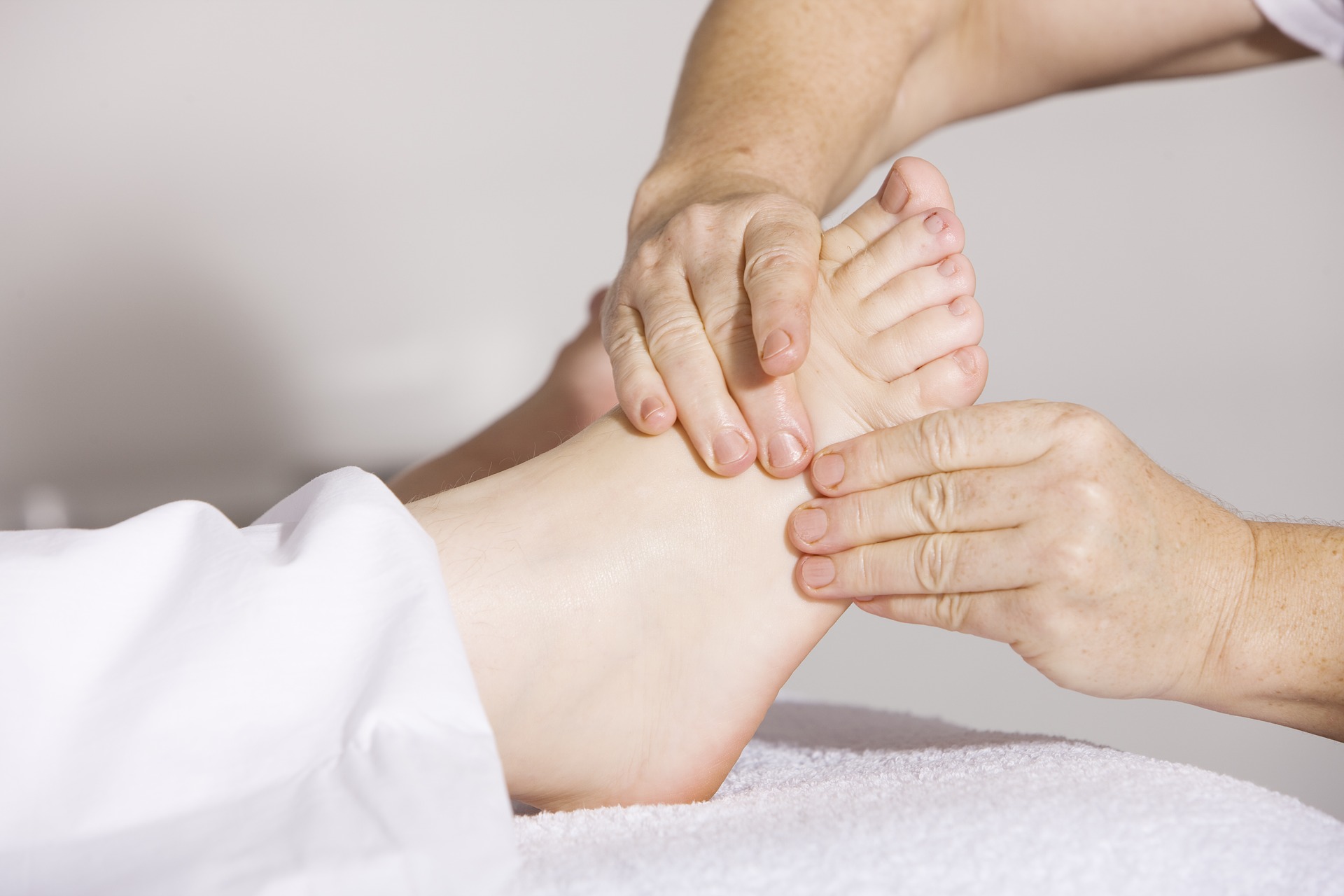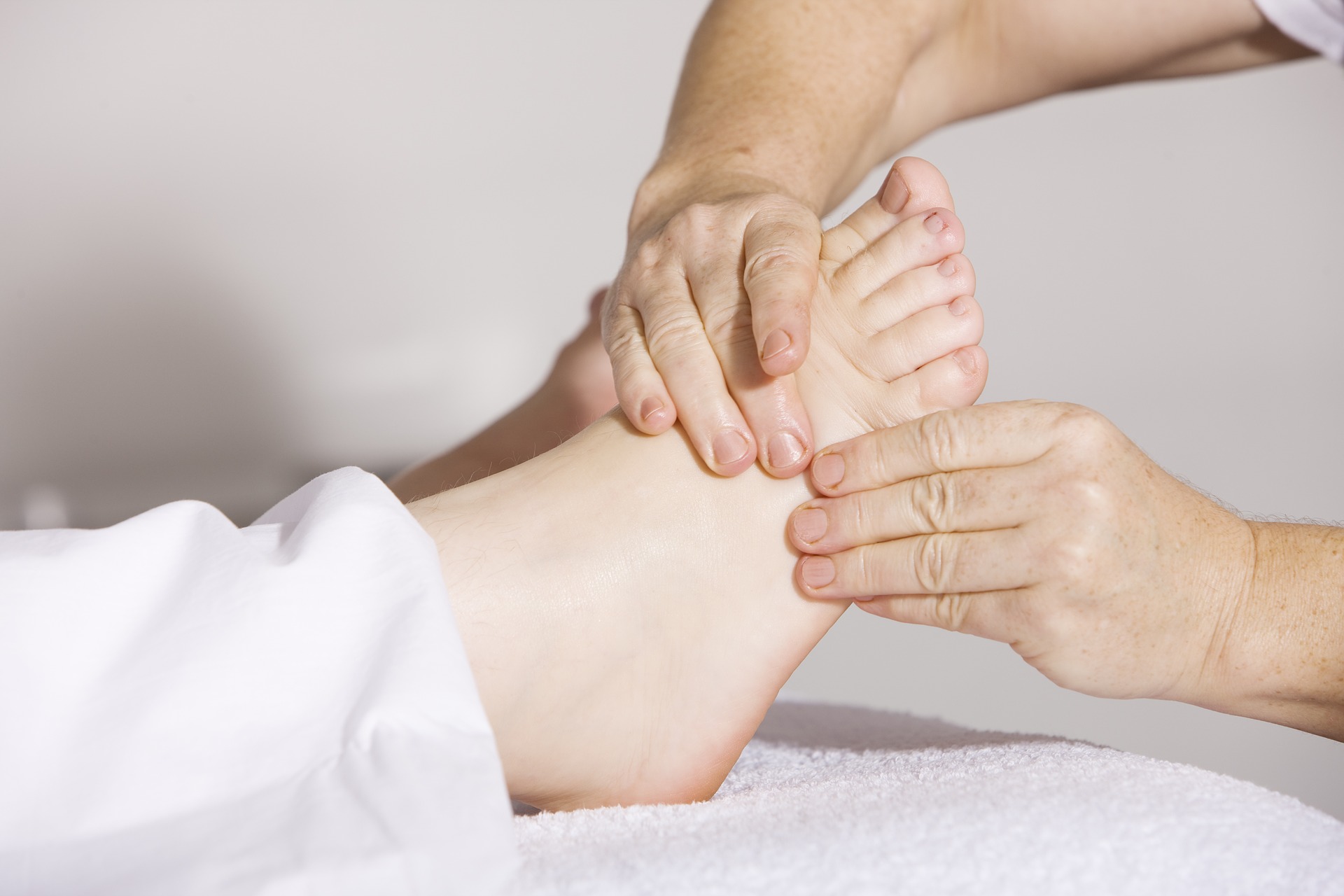 A science that teaches that every gland, organ and part of the body is said to be reflected in the feet and hands and that by working on these areas balance is restored to the body. Reflexology is a wonderful holistic treatment that is suitable for all ages. It relaxes and restores balance physically, mentally, emotionally and spiritually.  Esther is able to intuitively 'read' or feel your current or past emotions as she works on the reflexes in your feet, so a Reflexology session with Esther will help to heal physical ailments and your emotional body as she assists you to gently release stress, trauma and emotional baggage. Some of the issues Reflexology assists with include: regulating and balancing hormones thereby elevating mood, combating depression and anxiety, regulating fertility levels, regulating thyroid function, treating migraines and digestive issues and promoting good sleep patterns. Reflexology can really help teenagers and children to alleviate anxiety, depression and mood swings. The treatment is completed with a nurturing foot massage for which Esther selects a beautiful organic Penny Price essential oil tailored to you. Esther offers shorter treatments for children and babies. 
60 minute treatment: £35.
Children's treatment: £20 for 30 minutes. (Under-18s must be accompanied by an adult.)
Babies and toddlers: £15 for 20 minutes. (Under-18s must be accompanied by an adult.)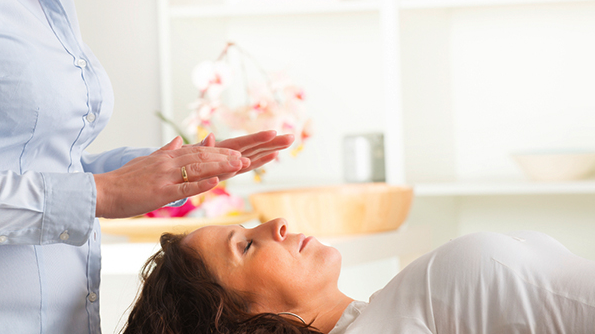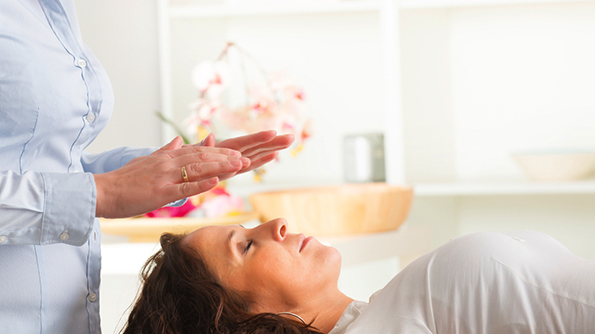 Integrated Energy Therapy® (IET)
IET® is the next-generation energy therapy that uses the violet angelic ray. As a Master-Instructor, Esther provides a deeply relaxing, painless and non-invasive treatment that combines the Basic, Intermediate and Advanced healing techniques all in one session to clear stress, anxiety, negative emotions and self-limiting beliefs. It gets the issues out of your tissues for good. It helps clear addictions. It provides gentle yet powerful support for survivors of trauma, without clients having to discuss or relive it. It empowers you to experience fulfilling relationships in all areas of your life. It helps you manifest what you want in your life. Esther clears your Soul Star Chakra so you align with clarity of purpose. Since Esther has a natural ability to connect easily with the angelic realm, her IET sessions support your self-healing at all levels: physical, emotional, mental and spiritual.
During the IET® session, you lie fully clothed and relaxed on a massage couch (or sit in a chair if you cannot lie on a couch) while gentle music is played in the background. Esther applies gentle therapeutic touch using her hands and fingers on acupressure-like points on your body (head, forehead, neck, shoulders, throat, chest, liver, gallbladder, hands and feet) to help you release what no longer serves you as you sink into deep relaxation and your self-healing begins.
IET treatment in person: 60 minutes £50. Book and pay for three in-person treatments: £130. Distance healing  IET per treatment: £35.
Integrated Energy Therapy® classes
As an Integrated Energy Therapy® Master-Instructor, Esther teaches one-day certified training classes in the Basic, Intermediate and Advanced levels of IET® .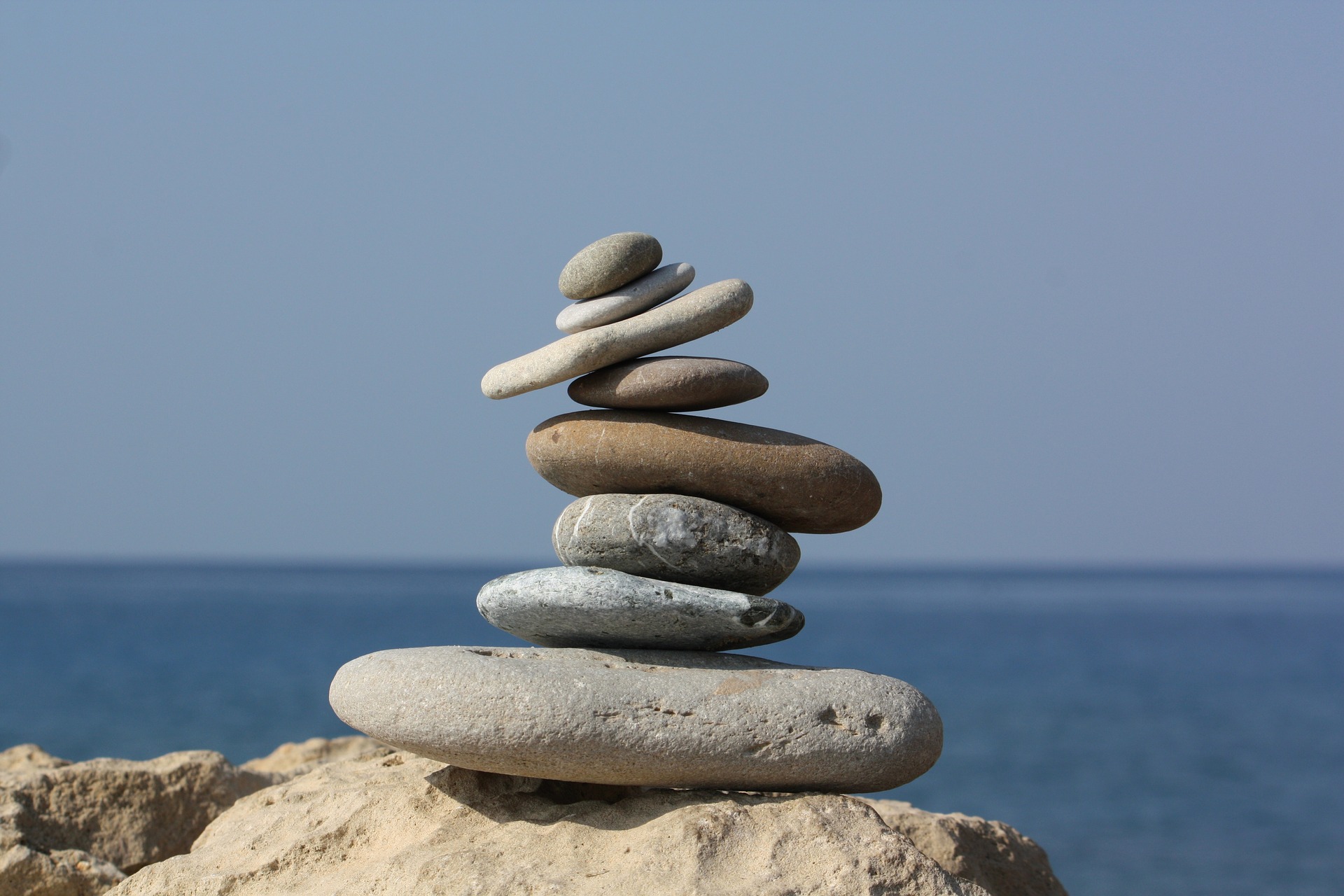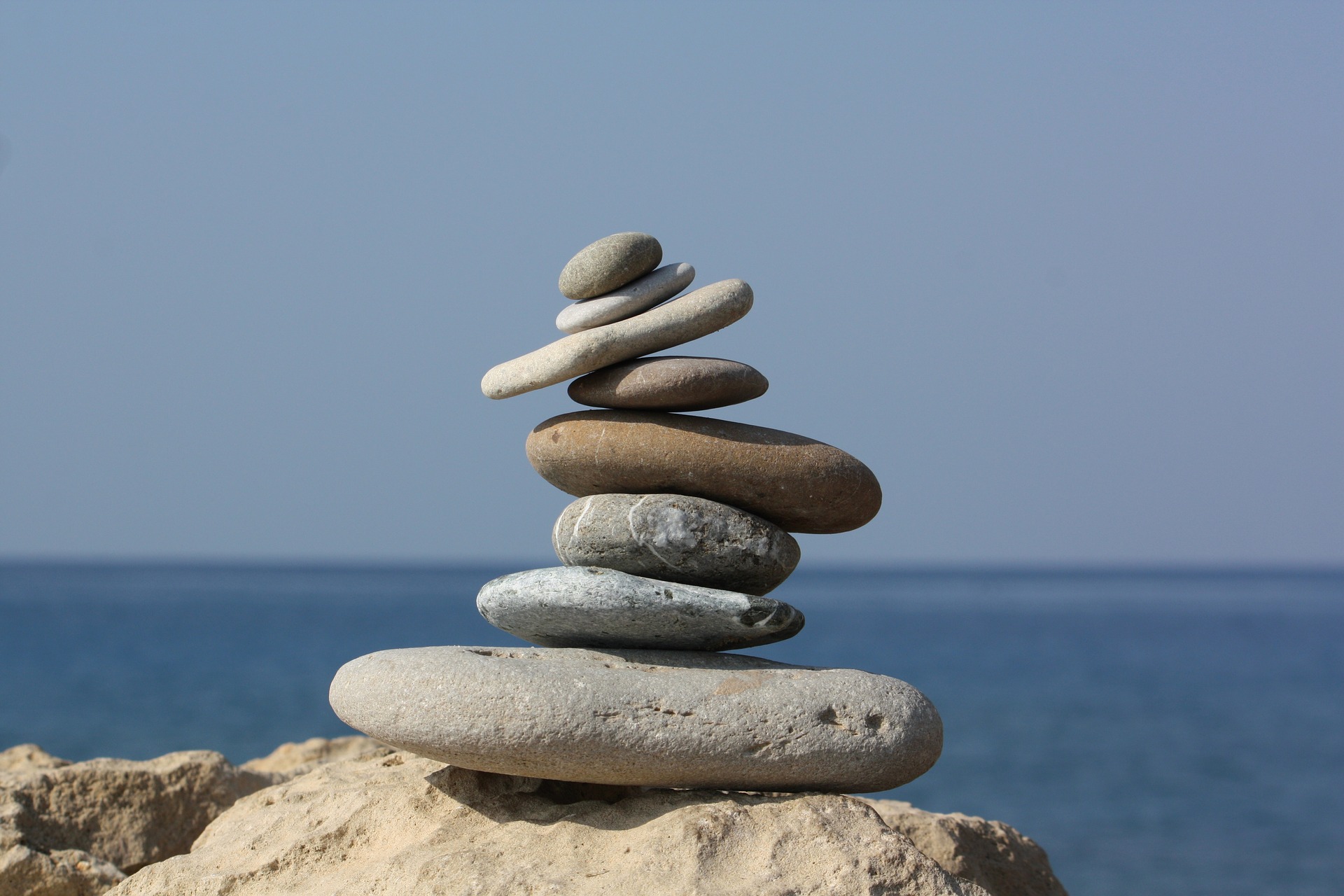 Reiki (ray-key) is Japanese for 'universal life force energy'. It is a system of natural healing that rebalances the energy centres in your body to facilitate your self-healing on all levels (physical, emotional, mental and spiritual). During the treatment, you lie fully clothed and relaxed on a massage table. Esther gently places her hands in a series of non-intrusive positions on or near the front and back of your body, concentrating on the seven main chakras or energy centres, to rebalance the energy flow, bringing about deep relaxation and vitality. Reiki treatment: 60 minutes £35 or 30 minutes £20. Available in person or sent to you via distance healing.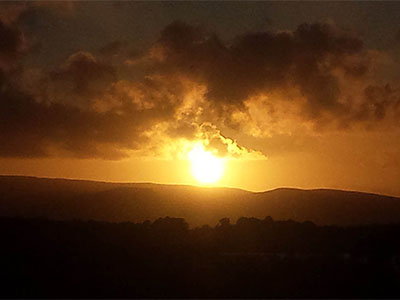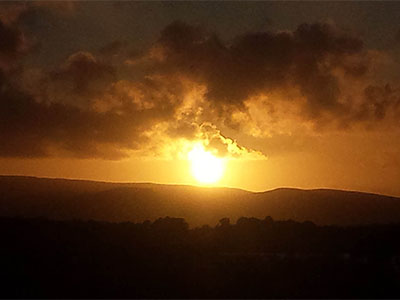 Soul Plan Reading Practitioner
Accredited by the Complementary Medical Association, discover more about your personality, your life purpose, life challenges, talents, goals and self-improvement methods specific to you. Derived from your unique name at birth, Soul Plan provides you with a detailed document that you can keep to refer back to at any time, plus a coaching session (approx. one hour), plus a realignment to your soul purpose. 
Soul Plan is a modern interpretation of an ancient system of life purpose analysis to help people remember who they are and why they are here and realign them with their life purpose through guidance, spiritual counselling and healing. Do you know your life purpose or are you still searching for it? A Soul Plan Reading is based upon the sound vibration of your birth name (as it appears on your birth certificate) and may also take into account the name you are currently using.
Soul Plan helps you to understand yourself better by identifying your personality traits, the types of careers that suit you and how you interact in relationships. It identifies your worldly and spiritual talents so you can use them to overcome the challenges you will be faced with in this lifetime and reach your goals. Self-help methods including Bach Flower Remedy suggestions and healing affirmations are included.
Its basis comes from ancient texts such as the Zohar and the Sefer Yetzirah, which explores the creation of reality through sound, letter and word. It also includes a method of gematria channelled by Dr Frank Alper 1930-2007 in his work on the Spiritual Numerology of Moses. In Soul Plan, the interpretations have been modernised and extended by Head of the Holistic Healing College, London, and Hay House author Blue Marsden. Esther takes a lot of time and care in preparing the written reading in advance of your one-hour consultation, which can be conducted in person or over Skype or Zoom. Towards the end of the consultation, Esther facilitates a healing that realigns you with your soul purpose.
Soul Plan Reading with Soul Blueprint Realignment: £80. (Gift vouchers available if you would like to gift a Soul Plan Reading to a loved one or friend.)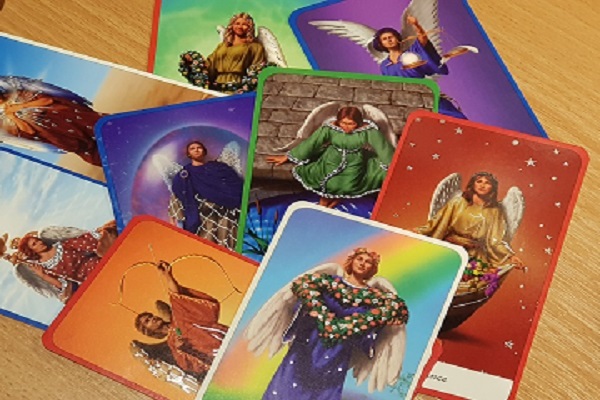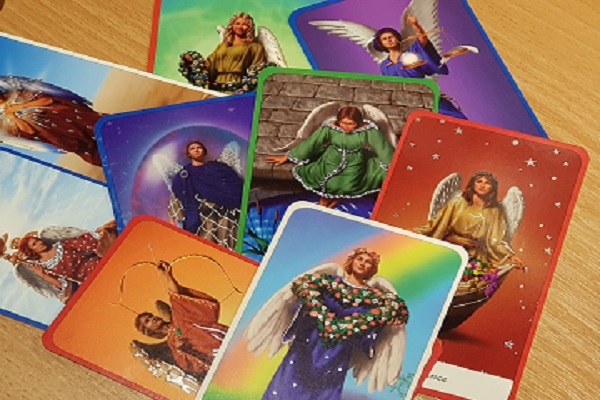 Esther provides intuitive Angel Card readings to people all over the world to offer them guidance as a means of empowerment to live a more fulfilling life and help people on their journey of self-discovery and self-healing. Esther has a natural ability to connect easily with the angelic realm to deliver messages and guidance that your angels and guides wish you to know, helping to identify blocks and issues needing healing, making suggestions that will enrich your life and show how you can move forward in a positive way.  As an energy intuitive and empath, Esther is able to tune in to your energy to do the reading remotely and then she sends you the information via voice clips along with photographs of the cards she intuitively pulls. Alternatively, Esther can provide a one-hour card reading in person or via Skype. Card Reading £45.
"Esther is incredibly intuitive, empathic and loving. In a reading with Esther she was able to pick up on blocks and pain, but also energies and soul potential and delivers all of the above in such a caring way."  – Karie Aszkielowicz, Perth, Western Australia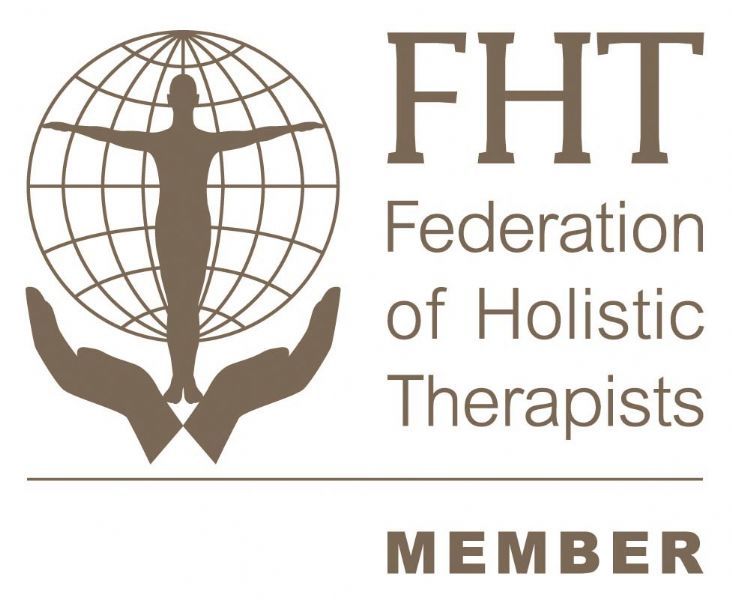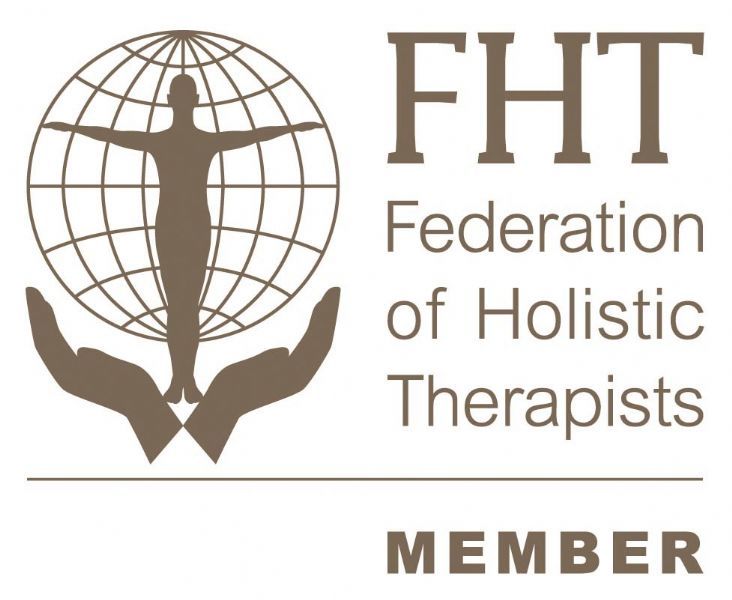 Contact Esther To Discuss Your Needs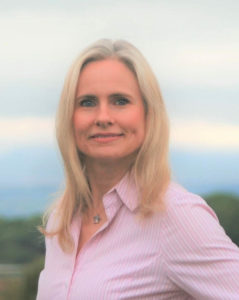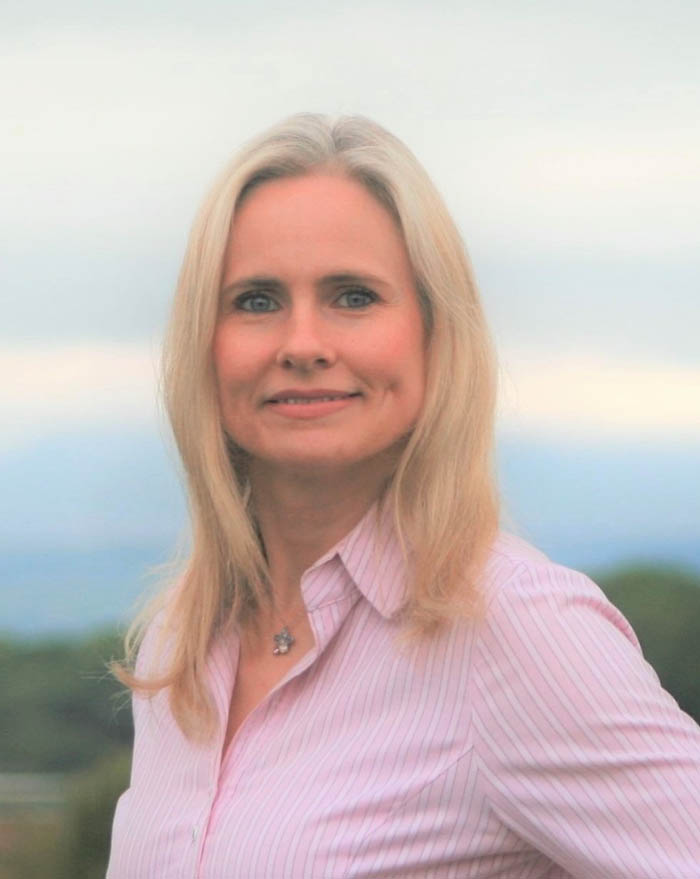 To discuss your needs or book a session contact Esther by phone or email.
Telephone: 07541 219130
Email: regenerationroom@gmail.com
Clients safely and gently regenerate their body, mind and soul with Esther. Your medical history is treated in the strictest of confidence. As Esther is a Member of the Federation of Holistic Therapists, if you have private health insurance you may be able to claim back the cost of your reflexology or Reiki treatment.