Integrated Energy Therapy – Sessions & Training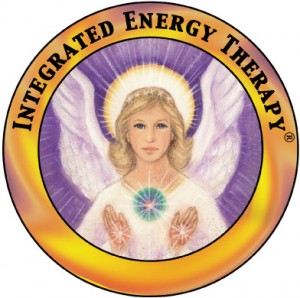 Integrated Energy Therapy®
Integrated Energy Therapy, developed at the Center of Being, by Stevan J. Thayer, is the next level to heal with the energy of angels.  IET uses a divine angelic energy ray to work directly with your 12-Strand Spiritual DNA. IET supports you in safely and gently releasing limiting energy patterns of your past, empowering and balancing your life in the present, and helps you to reach for the stars as you evolve into your future.
Benefits of IET
Painlessly identifies and releases your deeply suppressed feelings and your core cellular memories.
Clears energy blocks that limit your health, life purpose, prosperity and creativity.
Empowers you to experience fulfilling loving relationships in all areas of your life.
Helps you to discover and live your soul's mission in life.
Provides gentle yet powerful support for survivors of childhood traumas such as physical and sexual abuse, alcoholic and dysfunctional families.
Supports your self-healing at all levels, physical, emotional, mental and spiritual. Increases your connection to your angels and helps you work with them in your life.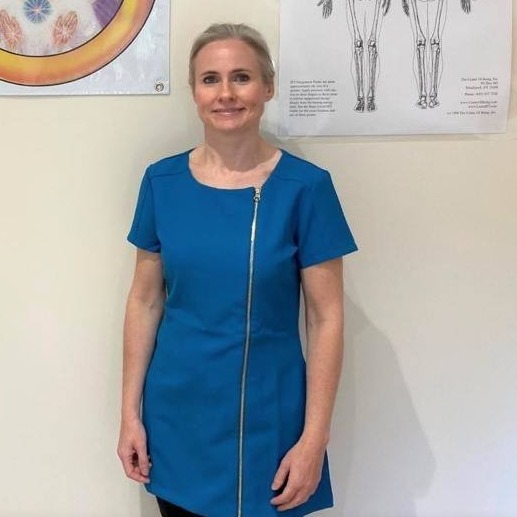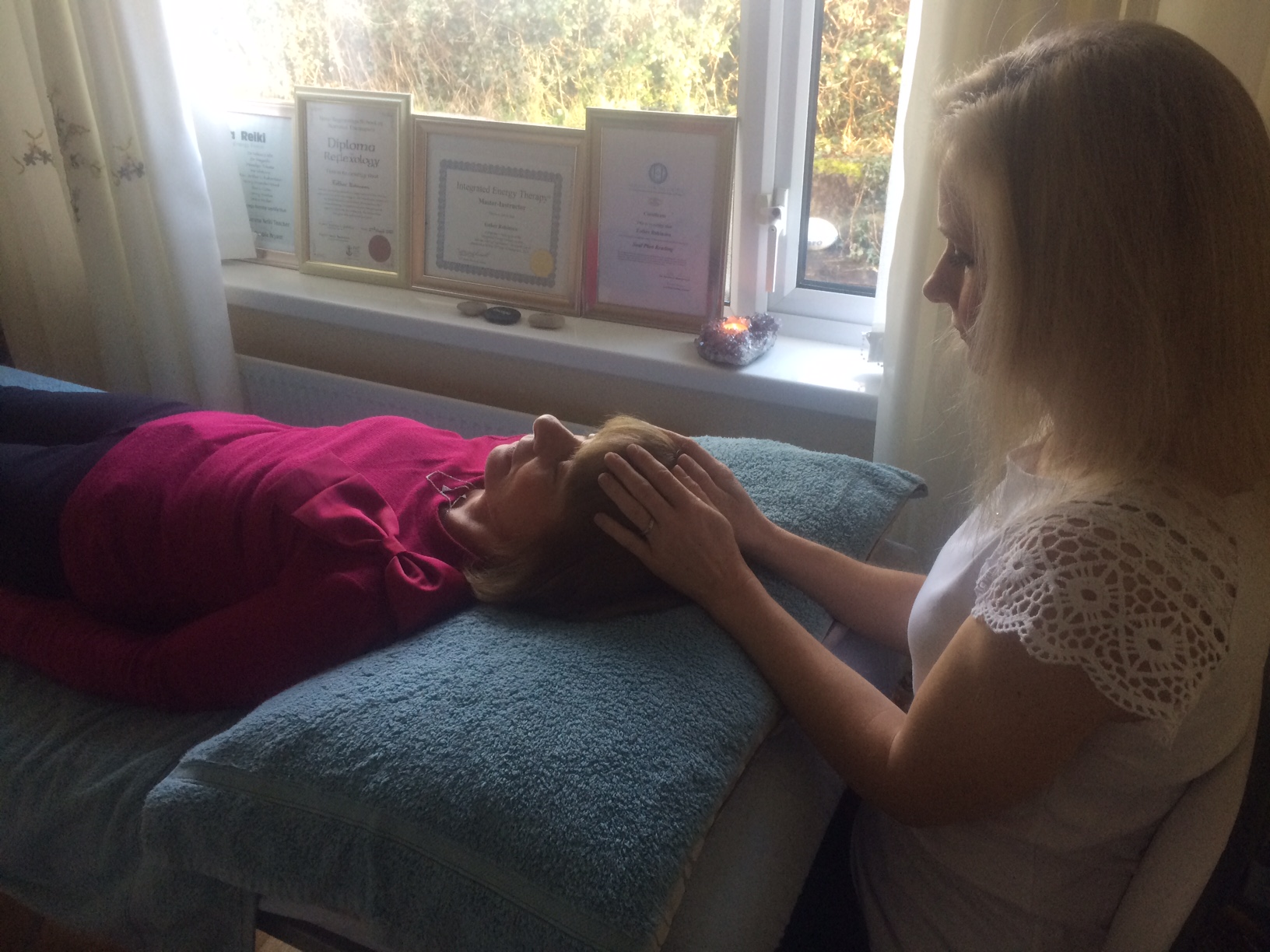 IET Sessions
We start the session by discussing which areas of healing you wish to focus on. During the IET session, you lie fully clothed and relaxed on a massage table while soft soothing music is played in the background. Next, IET energy is systematically directed into specific areas of your body's cellular memory by means of gentle therapeutic touch, and powerful IET techniques are used to gently get your issues out of your tissues for good. As the pain from your past clears, I will use the Advanced IET ray to help you manifest your life's vision and bring your dreams alive. At the end of an IET session, it is typical to feel relaxed, recharged and refreshed.
A Complementary Holistic Therapy
Integrated Energy Therapy is complementary to other healing arts and can be used alone or in combination with other holistic or traditional approaches to accelerate your self-healing journey. However, IET is not a replacement for traditional medical approaches.
Please note that while IET can be very effective, no medical claims are made as to the effect or outcome of this treatment approach. Each person is encouraged to be responsible in the use and choice of professional healing assistance as needed.
Investment
As a Master-Instructor practitioner, an IET healing with me combines the Basic, Intermediate and Advanced levels of healing all in one 60-minute session, so it is deeply relaxing and transformative. Investment: £50 per treatment in person or book and pay for three in-person treatments for £130. IET distance healing per session: £35.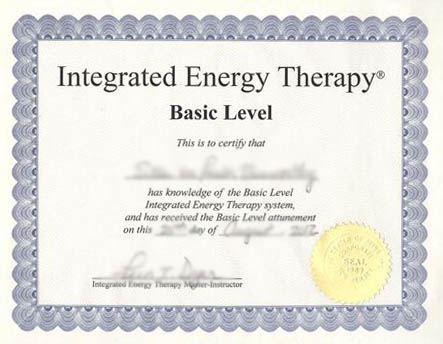 IET Training Classes
As an IET Master-Instructor, I am certified to teach the Basic, Intermediate and Advanced levels of IET. Integrated Energy Therapy is fun and easy to learn. It is a powerful self-healing technique and can be used to facilitate the treatment of clients. IET can be used as a stand-alone therapy technique or incorporated as a powerful addition to other techniques such as Reiki and Therapeutic Massage. The investment for you to learn each level – Basic, Intermediate or Advanced is £150 per level.
Testimonials
"An absolutely amazing weekend completing both my IET Basic & Intermediate levels last weekend with Esther and all I can say is wow! Esther is such a gentle, kindhearted, beautiful soul with a wealth of knowledge on all things spiritual. I was welcomed in to their family home and put completely at ease in order to carry out my training. The aftercare and support I received after the training is out of this world. I can not recommend Esther enough! I can't wait until after Christmas to go back and complete my advanced level. Esther is a fantastic teacher with a very gentle soul. It has been an unforgettable, happy experience. Thank you Esther." – Claire Napier, Co. Down
"Did the basic course in IET with Esther. Really enjoyed the experience. Had a great day. Esther is a lovely, caring, talented person. Made me feel so welcome. I'm now looking forward to doing the intermediate with her x." – Nichola Henderson, Northern Ireland
"I tried the IET for the first time and I thoroughly enjoyed it as I felt extremely relaxed, I could feel a shift in my energy in my body and I felt so positive during the whole process, Esther is a wonderful practitioner whom made me feel right at home. So nice to meet like-minded souls and I look forward to my next session." – Hayley Woodgate, Co. Fermanagh
"I completed my IET Basic and Intermediate training with Esther on the 18th & 19th November. It in no way felt like a 'class' more like a sharing of love and healing whilst learning. Esther made me feel very at ease and relaxed. There was no clock watching and such patience she has in sharing this amazing experience. Would highly recommend." – Helen McKeown, Co. Tyrone
BASIC LEVEL CERTIFICATE

Prerequisites: This is the entry-level class and there are no prerequisites required for attendance at this class.
Syllabus: Even though this class is called "basic level" it provides you with everything you need to do a powerful Integrated Energy Therapy® session on yourself or on another person (either in person or absentee). This class has been designed to be a wonderful entry level class for those students wanting to use energy therapy to heal their lives, an ideal class for students wanting to begin an energy therapy practice, and it provides a wonderful complement to other holistic techniques such as Massage, Reiki, and Therapeutic Touch. Only IET Master-Instructors are authorised to teach this class.
Included in the class:
Basic Attunement
Angelic Heartlinks
Clearing Cellular Memory
Special Empowerment Imprints
INTERMEDIATE LEVEL CERTIFICATE

Prerequisites: Completion of the Integrated Energy Therapy® Basic Level class is required for attendance at this class.
Syllabus: This class is the next step in the Integrated Energy Therapy® training system and it builds on all of the knowledge and techniques learned in the Basic Level training. The Intermediate Level training expands upon both the depth and the breadth of the Basic Level techniques through the Intermediate Attunement (which opens you to clear mental and karmic imprints) and through the special Integrated Energy Therapy® pullout-release technique that lets you clear imprints from the human energy field.
Included in the class:
Intermediate Attunement
Clearing The Human Energy Field
ADVANCED LEVEL CERTIFICATE

Prerequisites: Completion of the Integrated Energy Therapy® Intermediate Level class is required for attendance at this class.
Syllabus: This class builds on all of the knowledge and techniques learned in our Basic and Intermediate Level trainings. While our Basic and Intermediate Level classes are focused on clearing cellular memory and the human energy field, our Advanced Level training is focused on helping you live your soul's mission and bringing your dreams alive. Only IET Master-Instructors are authorised to teach this class.
Included in the class:
Advanced Attunement
Your Soul's Mission
Muscle Tension – Relaxation Techniques
Soul Star Clearing
Heartbeams – Healing the Earth
FOR ALL LEVELS
Class Length: One day (approximately 8 hours) per level. These classes are designed to be taught in one day, and typically run from 9.30am to 5.30pm.
Class Materials: You will receive a fully illustrated  Integrated Energy Therapy® Guide for each level and an official Integrated Energy Therapy® Certificate.
Investment: Each one-day IET training course: £150 per course, including lunch and refreshments.
ENQUIRIES & BOOKINGS
To book an IET session at Regeneration Room or enquire about an IET Training Class, please contact Esther by telephone or email.
Telephone: 07541 219130
Email: regenerationroom@gmail.com