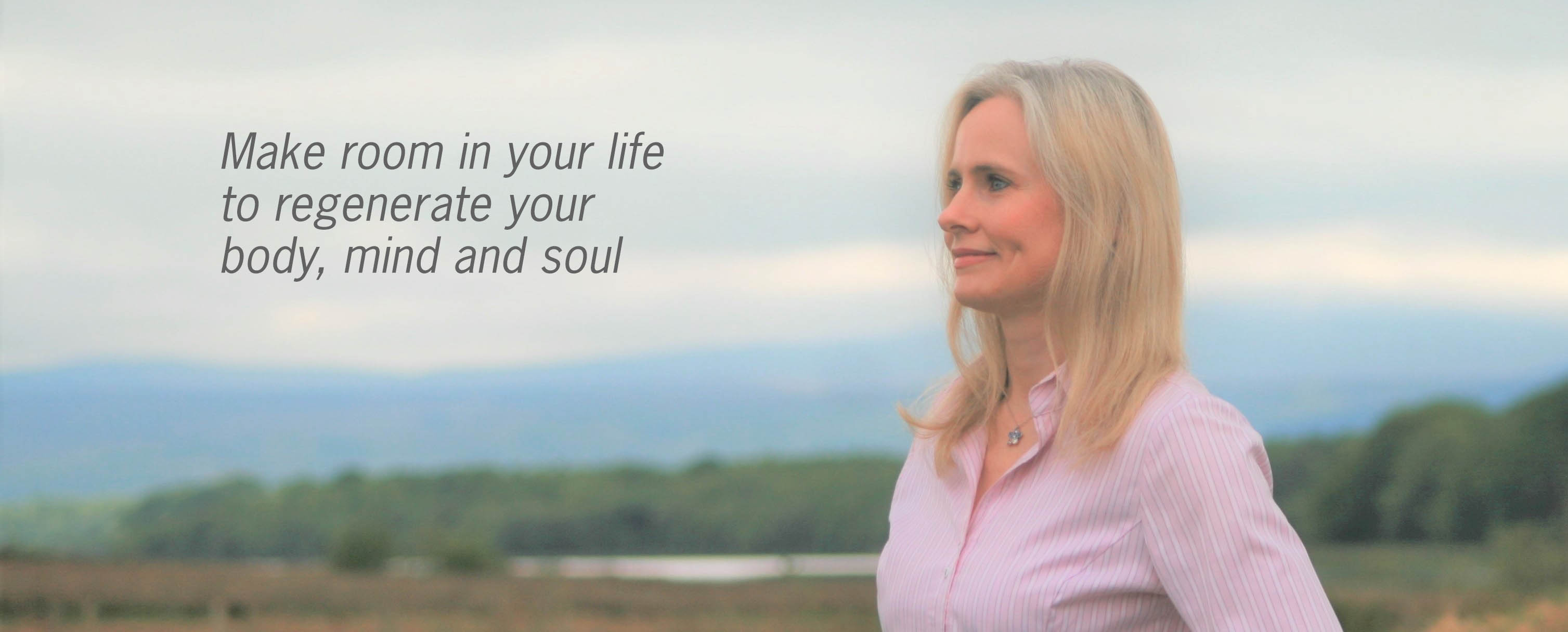 Esther Robinson is the owner of Regeneration Room Holistic Therapies in Co. Fermanagh, Northern Ireland, where she provides rejuvenating and healing services as a reflexologist, integrated energy therapy master-instructor, reiki practitioner, shamanic practitioner, spiritual counsellor and intuitive guide to help you recreate yourself and your life to shine like the star you truly are.
A deeply intuitive and compassionate empath, Esther has a natural ability to see and feel beyond the surface to heal people on both the physical and emotional levels, gently assisting clients to de-stress, transform and feel empowered. Having mastered a deep understanding of energy, Esther has the ability to tune into a person's energy field no matter where they are in the world to provide them with distance healing and remote card readings.
As a freelance writer and editor, Esther has also enjoyed a successful career in the publishing industry for over 20 years, including self-publishing her award-winning children's book 'A little bit EXTRAORDINARY', inspired by her older brother's one-in-a-million genetic condition. Esther has the ability to clear a person's energy blockages and self-limiting beliefs and identify their creative potential to help them to follow their joy and fulfil their life purpose and dreams, just like she did.  
Esther is well aware of the demands that a stressful working environment, strict deadlines and juggling being a parent can have on your well-being. She has gained a deep understanding of the connection between the mind and body and how imbalances between these can result in disease. By bringing your body and mind back into alignment, health and well-being are restored.
Esther transformed the experiences of her own emotional and physical pain into wisdom. This is a form of alchemy that she now uses to help other people deal with and heal from similar experiences.
Make room in your life to regenerate your body, mind and soul at Esther's Regeneration Room.
Relax and Regenerate as Alex Levy sits down with Soul Plan Reader, Coach, and Channel – Esther Robinson to talk about helping people recreate themselves with angelic energy, so you can shine like the star you truly are. Esther also shares openly about how dealing with family trauma helped inspire her to begin writing her memoir and how that began a self-healing journey for her body, mind and soul.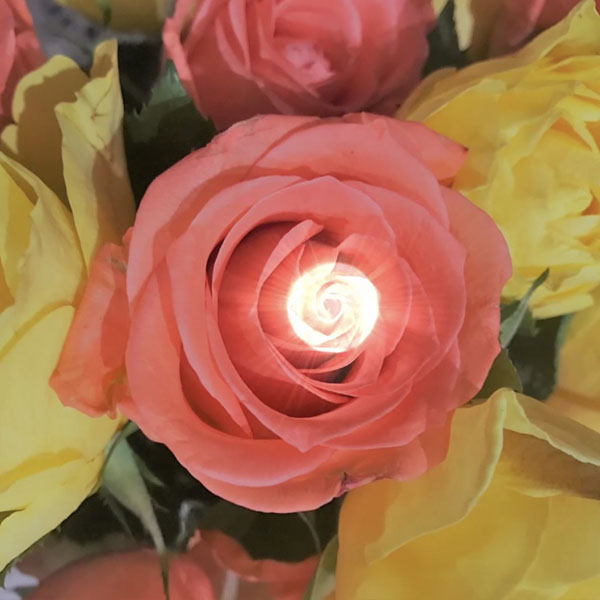 Divine Gift from the Heart of the Goddess to You
FREE Mindfulness & Rose Gold Meditations
Springtime Chorus: Close your eyes and transport yourself to a spring meadow for a tranquil two-minute sojourn, soaking in the soothing sounds of nature. A quick and easy way to feel grounded and connected with Mother Earth while restoring your inner peace and vitality. Ideal for daily use.
Rose Gold Meditation: A beautiful, heart-healing, 10-minute, guided meditation connecting with the energy of the Goddess of Compassion Quan Yin. She comes to you with a radiant smile, carrying beautiful pink-gold roses and a heart full of tenderness to help heal your heartache and open your heart to experience deeper love and compassion.
To gift yourself these meditations please type your name and email address into the form below and click on 'subscribe' (you won't be bombarded with emails or newsletters from Regeneration Room). Then check your email for confirmation and a link to the meditation page. Relax and enjoy.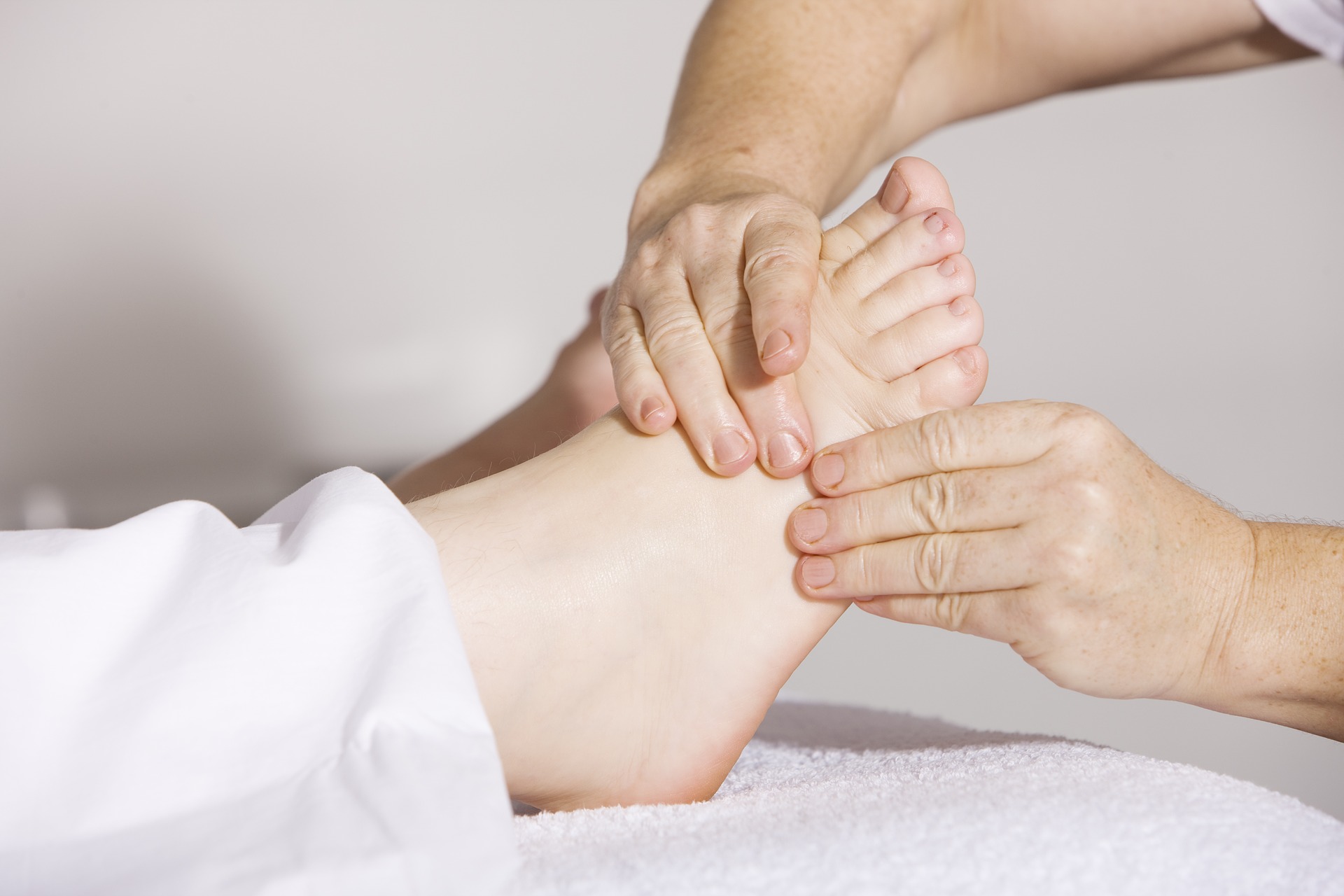 A science that teaches that every gland, organ and part of the body is said to be reflected in the feet and hands and that by working on these areas balance is restored to the body. Reflexology is a wonderful holistic treatment that is suitable for all ages. It relaxes and restores balance physically, mentally, emotionally and spiritually.  Esther is able to intuitively 'read' or feel your current or past emotions as she works on the reflexes in your feet, so a Reflexology session with Esther will help to heal physical ailments and your emotional body as she assists you to gently release stress, trauma and emotional baggage. Some of the issues Reflexology assists with include: regulating and balancing hormones thereby elevating mood, combating depression and anxiety, regulating fertility levels, regulating thyroid function, treating migraines and digestive issues and promoting good sleep patterns. Reflexology can really help teenagers and children to alleviate anxiety, depression and mood swings. The treatment is completed with a nurturing foot massage for which Esther selects a beautiful organic Penny Price essential oil tailored to you. Esther offers shorter treatments for children and babies. 
60 minute treatment: £35.
Children's treatment: £20 for 30 minutes. (Under-18s must be accompanied by an adult.)
Babies and toddlers: £15 for 20 minutes. (Under-18s must be accompanied by an adult.)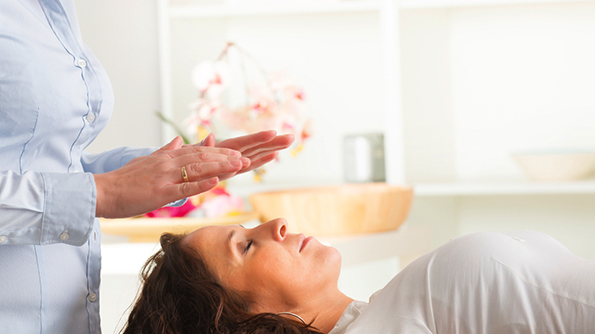 Integrated Energy Therapy® (IET)
IET® is the next-generation energy therapy that uses the violet angelic ray. As a Master-Instructor, Esther provides a deeply relaxing, painless and non-invasive treatment that combines the Basic, Intermediate and Advanced healing techniques all in one session to clear stress, anxiety, negative emotions and self-limiting beliefs. It gets the issues out of your tissues for good. It helps clear addictions. It provides gentle yet powerful support for survivors of trauma, without clients having to discuss or relive it. It empowers you to experience fulfilling relationships in all areas of your life. It helps you manifest what you want in your life. Esther clears your Soul Star Chakra so you align with clarity of purpose. Since Esther has a natural ability to connect easily with the angelic realm, her IET sessions support your self-healing at all levels: physical, emotional, mental and spiritual.
During the IET® session, you lie fully clothed and relaxed on a massage couch (or sit in a chair if you cannot lie on a couch) while gentle music is played in the background. Esther applies gentle therapeutic touch using her hands and fingers on acupressure-like points on your body (head, forehead, neck, shoulders, throat, chest, liver, gallbladder, hands and feet) to help you release what no longer serves you as you sink into deep relaxation and your self-healing begins.
IET treatment in person: 60 minutes £50. Book and pay for three in-person treatments: £130. Distance healing  IET per treatment: £35.
Integrated Energy Therapy® classes
As an Integrated Energy Therapy® Master-Instructor, Esther teaches one-day certified training classes in the Basic, Intermediate and Advanced levels of IET® .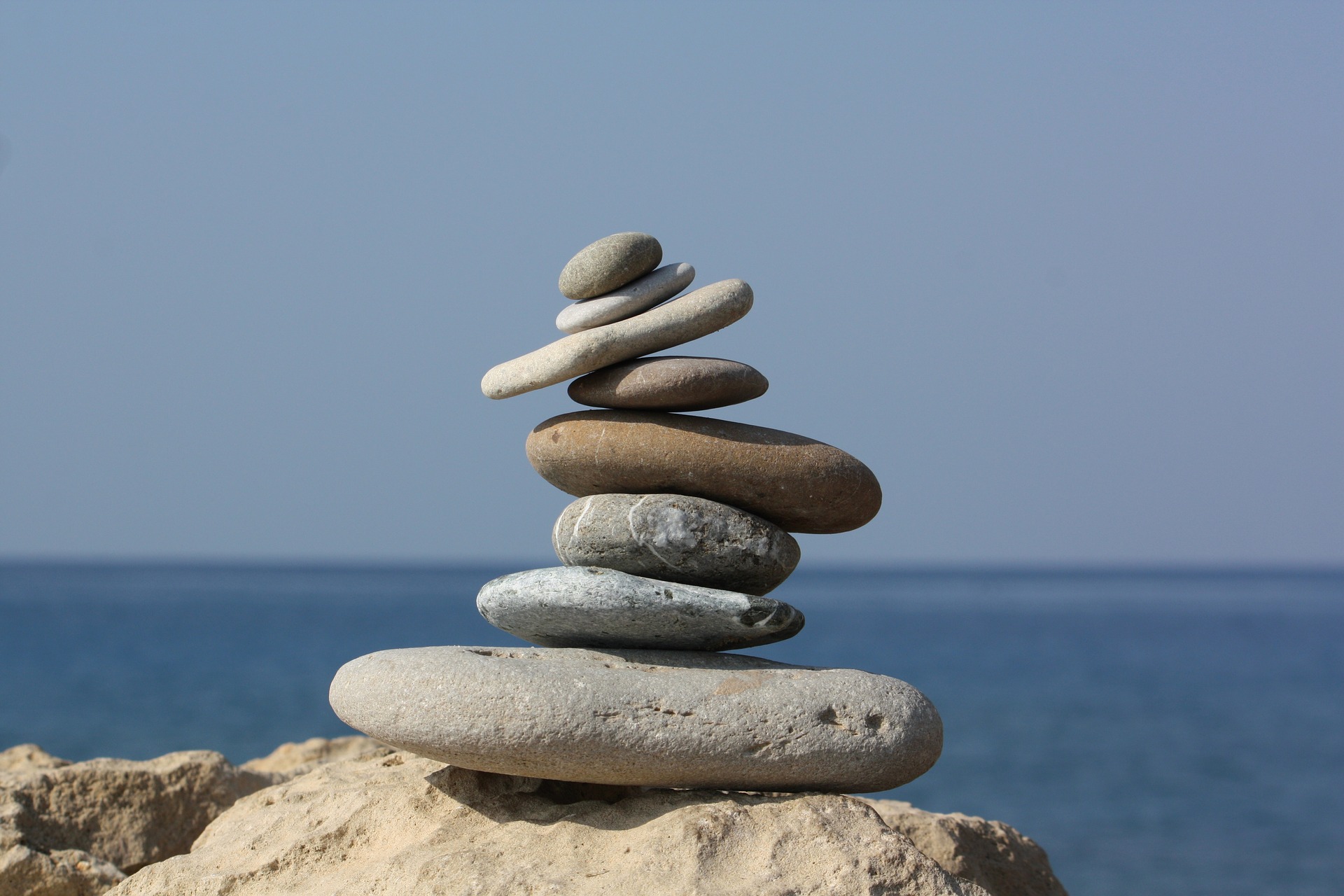 Reiki (ray-key) is Japanese for 'universal life force energy'. It is a system of natural healing that rebalances the energy centres in your body to facilitate your self-healing on all levels (physical, emotional, mental and spiritual). During the treatment, you lie fully clothed and relaxed on a massage table. Esther gently places her hands in a series of non-intrusive positions on or near the front and back of your body, concentrating on the seven main chakras or energy centres, to rebalance the energy flow, bringing about deep relaxation and vitality. Reiki treatment: 60 minutes £35 or 30 minutes £20. Available in person or sent to you via distance healing.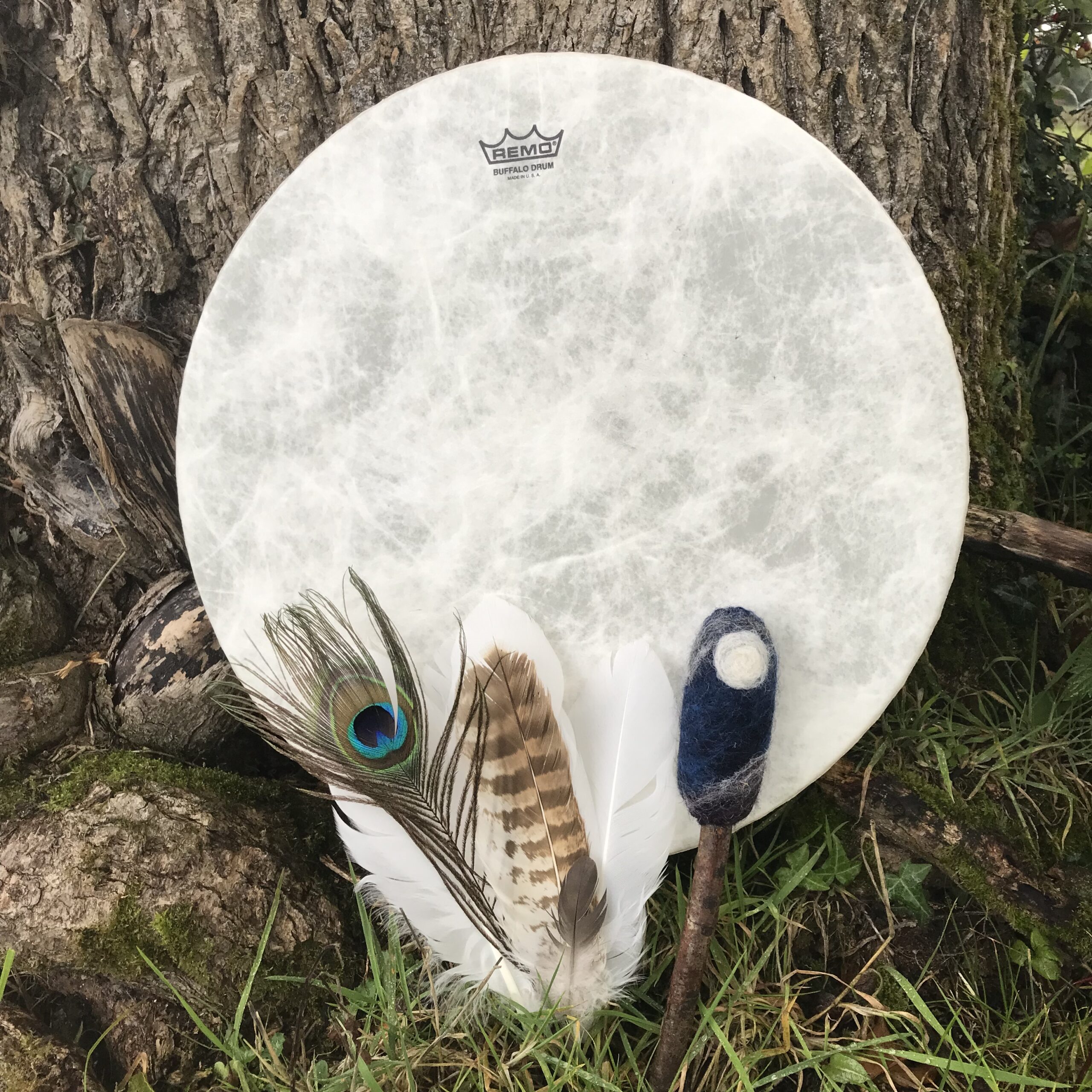 As a Shamanic Practitioner, I can assist you to heal from trauma and Soul Loss. The session of approximately 90 minutes begins by discussing what area you'd like to focus on and setting an intention for the healing. Space may be cleared using a rattle and also around your energy body. Shamanism is closely connected with nature and the Earth, so I open the Four Directions and call in the elements and Earth guardians and we will then go on a meditative journey together as you lie on the treatment bed and I sit with the drum, the beat of which transitions the mind into a deep theta state in order to access parts of your subconscious.
I connect in with my spirit guides and power animals and with yours to identify the areas to work on and then I track, retrieve and restore the lost soul part and complete the healing by blowing the soul part back into your crown and heart chakras. We will then have a discussion about your experience.
These sessions can include Soul Retrieval where part of your soul has splintered off during a time of trauma, such as childhood abuse, death of a loved one, a relationship break-up or a near-death experience, etc., and remained in another part of your psyche where it feels safe and it is now ready to come back to make yourself whole again. Often people say 'I was beside myself' or 'A part of me went with that person when they left or when they died'  and this shows a case of Soul Loss and where Soul Retrieval would be beneficial.
I can carry out an Extraction to remove a soul part that does not belong to you. This occurs when another person has put part of themselves into you – whether consciously or unconsciously – leaving you drained and unable to let go of that person even when the relationship has ended through some kind of distancing or through a break-up or death.
Or you may have consciously taken on another person's soul part when you tried to heal or 'fix' another person by taking on their emotional pain or wounds as your own, but this has eventually left you drained and experiencing the burden of pain that is not yours to carry and is also hindering the other person healing their own wounds. This can happen at any time, including in childhood when an empathic child takes on the wounds of their parents to try to help them and keep a dysfunctional family together or at any stage in life such as in a narcissist-empath relationship or any relationship where one person tries to help another by taking on others' wounding as their own.
Shamanic Healing: 60 to 90 minutes  £80. Available in person or via video call.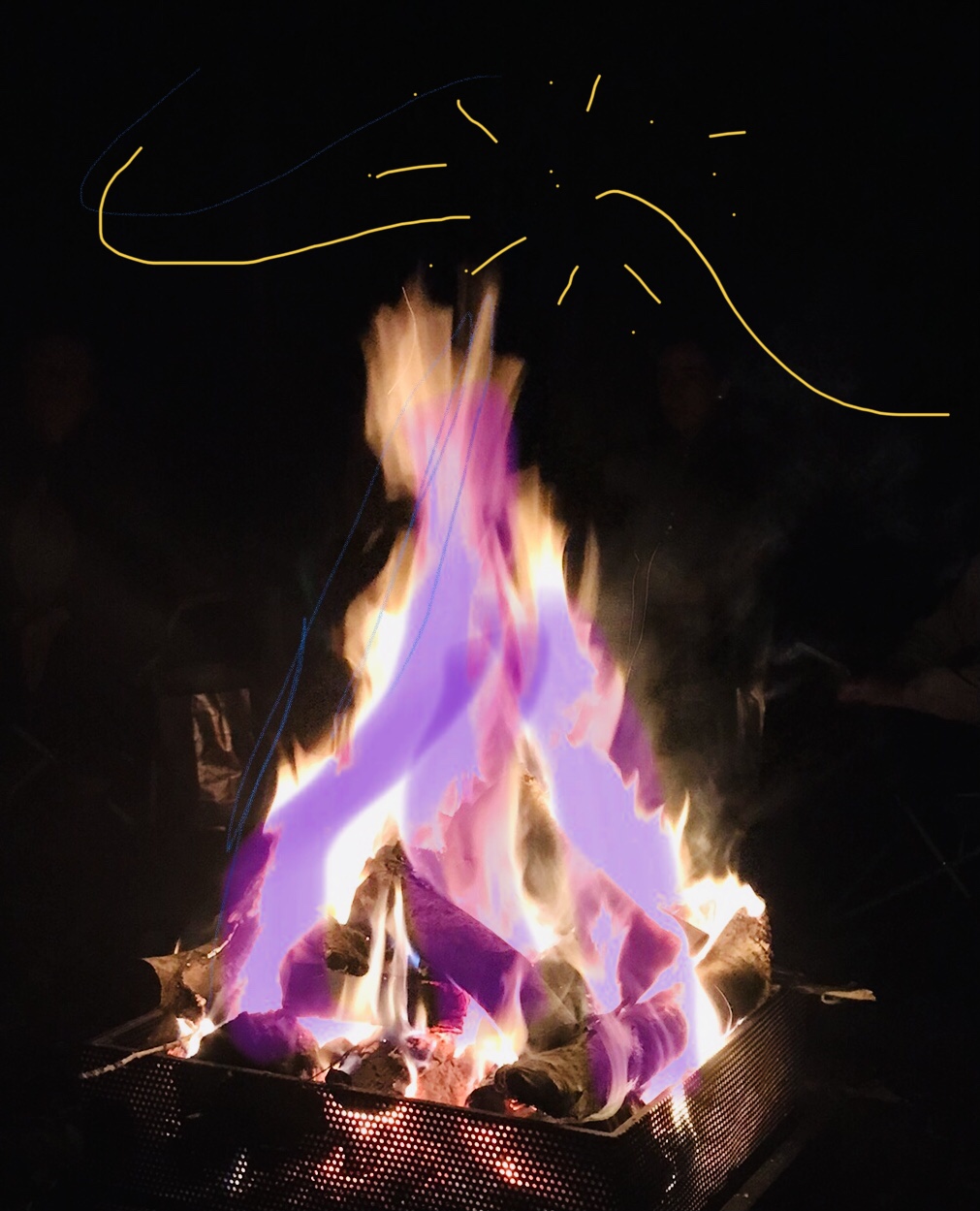 Energetic Cord Cutting / House or Land Blessing
I work with Archangel Michael to cut energetic cords between you and any person who is syphoning off your energy, whether consciously or unconsciously, which is leaving you feeling drained, or deflated and powerless. This can be related to present or past relationships with partners, family members, friends or colleagues, etc.
I also clear negative energy from homes, buildings or land. I transmute dark energy back to the light using the violet flame of St Germain. I provide guidance on how you can maintain good energetic boundaries.

Energetic Cord Cutting / House or Land Blessing: Duration varies £40. Available in person or by distance healing.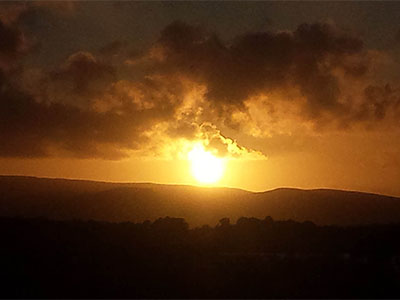 Soul Plan, Spiritual Counselling and Soul Blueprint Realignment
Soul Plan is a unique, deeply transformational and fascinating process that enables you to discover more about yourself, your life journey and purpose. Amazingly, Soul Plan connects the letters in your birth name to the 22 letters of the Ancient Hebrew alphabet to prove that your name holds your destiny. This analysis reveals your personality traits, strengths, weaknesses, life challenges, talents, goals and how you relate in the world.
As a Soul Plan Practitioner, I am accredited by the Complementary Medical Association. When we meet for an hour – either in-person or online – I provide you with a detailed document about you based around your Star of Creation, which shows how your worldly and spiritual aspects combine to form who you are. It is useful for you to read this and refer back to it over a period of time as you come to a deeper understanding of yourself and your purpose. During this meeting, we engage in a discussion that provides you with spiritual counselling. This is concluded with a clearing and realignment of your Soul Blueprint to help you find your soul purpose. 
Soul Plan helps people remember who they are and why they are here. Self-help methods including Bach Flower Remedy suggestions, suitable types of body movement and healing affirmations are included.
If you are wanting to better understand the life purpose or personality of your child so that you can guide and support them more fully, I can provide you with a Soul Plan document about them. I can also provide a Soul Plan document about a departed loved one, which will help you to better understand them, why they behaved the way they did and what their purpose was. This can help you to gain insight, understanding and closure. It is a great system that enhances human understanding.
The basis of Soul Plan comes from ancient texts such as the Zohar and the Sefer Yetzirah, which explore the creation of reality through sound, letter and word. It also includes a method of gematria channelled by Dr Frank Alper 1930-2007 in his work on the Spiritual Numerology of Moses. In Soul Plan, the interpretations have been modernised and extended by Head of the Holistic Healing College, London, and Hay House author Blue Marsden. 
Soul Plan Reading with Spiritual Counselling and Soul Blueprint Realignment: £100.
Soul Plan Reading document only – to better understand another: £80.
(Gift vouchers available if you would like to gift a Soul Plan Reading to a loved one or friend.)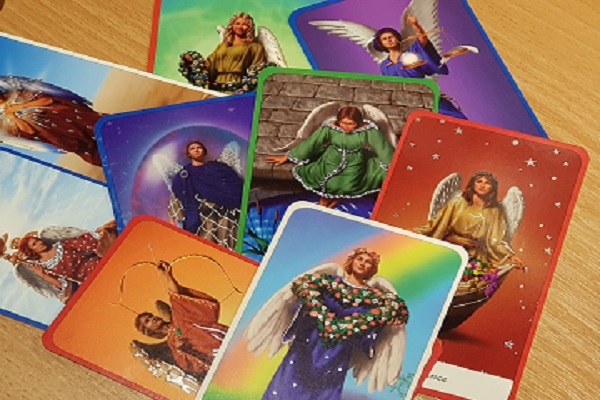 Esther provides intuitive Angel Card readings to people all over the world to offer them guidance as a means of empowerment to live a more fulfilling life and help people on their journey of self-discovery and self-healing. Esther has a natural ability to connect easily with the angelic realm to deliver messages and guidance that your angels and guides wish you to know, helping to identify blocks and issues needing healing, making suggestions that will enrich your life and show how you can move forward in a positive way.  As an energy intuitive and empath, Esther is able to tune in to your energy to do the reading remotely and then she sends you the information via voice clips along with photographs of the cards she intuitively pulls. Alternatively, Esther can provide a one-hour card reading in person or via Skype. Card Reading £50.
"Esther is incredibly intuitive, empathic and loving. In a reading with Esther she was able to pick up on blocks and pain, but also energies and soul potential and delivers all of the above in such a caring way."  – Karie Aszkielowicz, Perth, Western Australia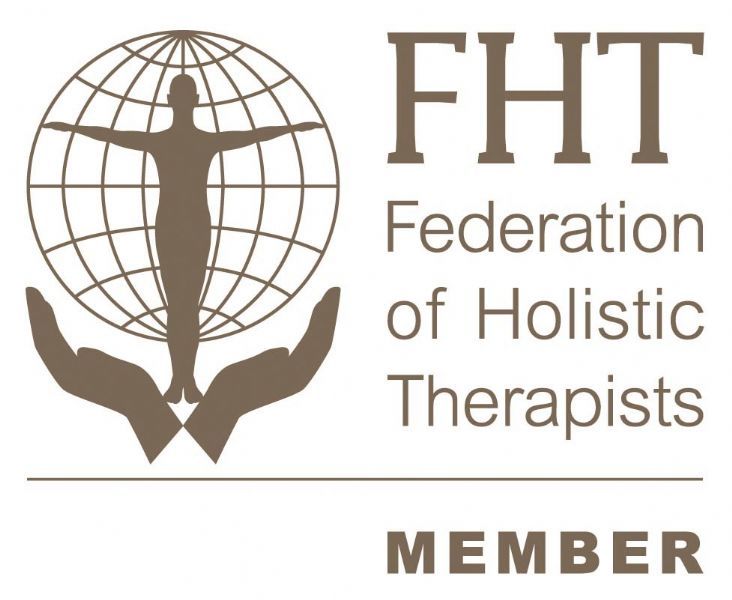 Contact Esther To Discuss Your Needs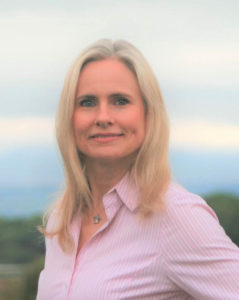 To discuss your needs or book a session contact Esther by phone or email.
Telephone: 07541 219130
Email: regenerationroom@gmail.com
Clients safely and gently regenerate their body, mind and soul with Esther. Your medical history is treated in the strictest of confidence. As Esther is a Member of the Federation of Holistic Therapists, if you have private health insurance you may be able to claim back the cost of your reflexology or Reiki treatment.